Bethlen Castle, Boiu
National Monument Number:
MS-II-m-A-15610
Address:
Boiu
Dated to: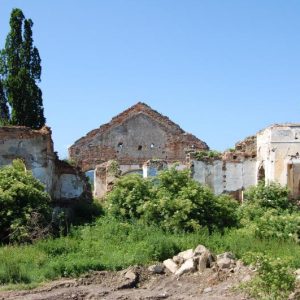 The General Bethlen Farkas commissioned the castle in 1617. The quadratic castle was constructed during this time. Bethlen Farkas' son, the writer, historian and chancellor Bethlen János (1613-1678), extended the castle between 1640 and 1675, and commissioned a few small modifications during this time as well.
The arcaded main entrance from the south, the arcaded loggia above it, the defensive walls around the main building and the tower designed by Haller Gábor were all constructed during this time. After the Second World War, the castle became the property of an agricultural collective, and started to fall into ruin. During the rerouting of the river near the castle in the 20th century, a dam covered with concrete slabs was constructed 50 meters to the north of the castle, which averted the flow of the Târnava Mare/Nagy-Küküllő from the bed around the southern side of the castle. This part of the village was previously called Alsóbún.