Donáth Manor House, Aita Mare
National Monument Number:
CV-II-a-B-13116
Address:
Aita Mare nr. 356
Dated to: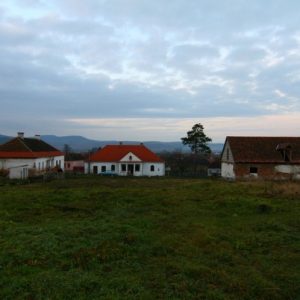 A stone gate leads to the building, as well as a Szekler "gyalog" gate (a gate only a person fits through), but the latter one is no longer used. These gates are eye-catching in the context of the region the estate is in. The plinths supporting either gate end in undulated courses, undulated tiled roofs and ribbon motifs resembling wheat following the lines of the arches. The grooves of the gates' vertical portions contain flower motifs.