Szunyogh-Fuchs Manor, Șimian
National Monument Number:
-
Address:
Șimian
Dated to: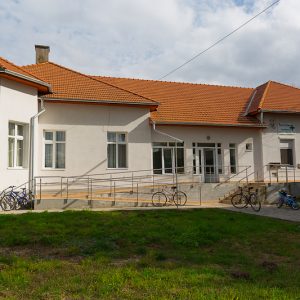 The building's windows are mostly jack arched windows, but those next to the main entrance were replaced with larger fenestration. The side with the tower continues on the right side of the rear facade, having elongated windows all around. The rear facade's aspect is the same as the main facade. This is reflected also by the height of the roof. The rear entrance can be also accessed by steps. Recently the right wing was expanded, which changed the original style of the building. The manor's interior has suffered several makeovers.